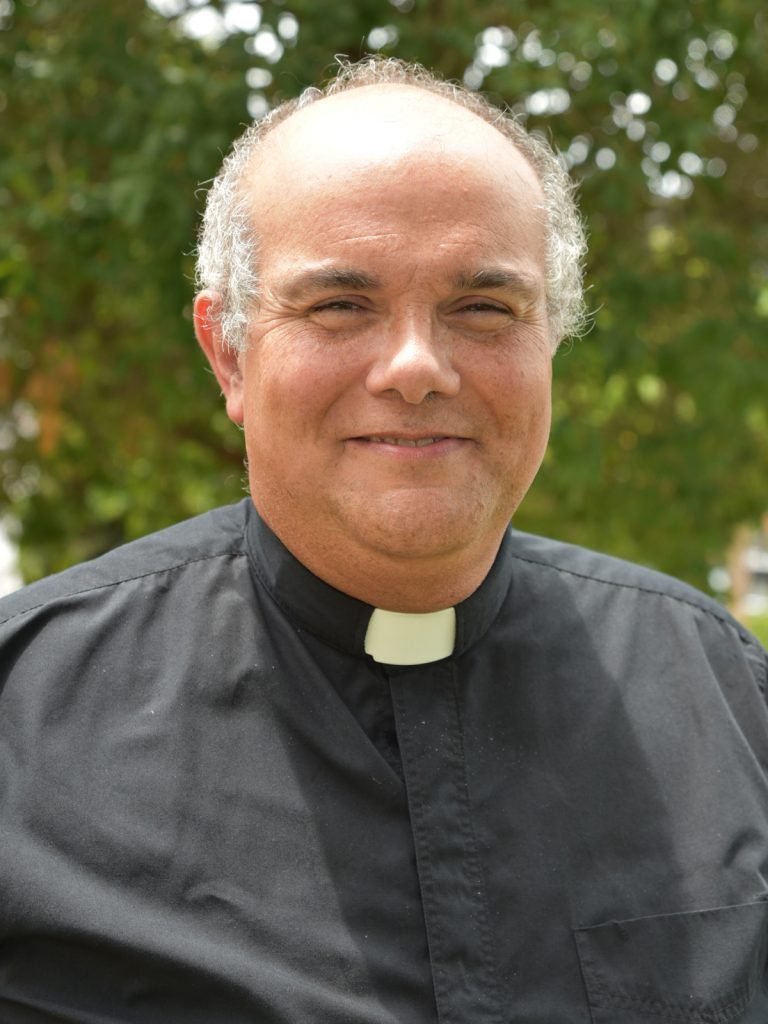 Reverend Roberto Marquez
Parochial Vicar
+1-407-422-2005 ext.8281
Father Marquez learned to love others at home. The Cuban-American frequently dropped what he was doing to help in the family's restaurants in Miami where he learned responsibility, organization and teamwork. "The spirit of prayer definitely was alive in my family," he remarked.
"When you grow up in Hispanic families… the extended family is family," he explained. "You just felt so much love." He said this is where he "learned how to love others." They also taught him a sense of service, which was his inspiration for religious life. By their actions, patient listening and accompanying others, he said "It helped me understand that there's more than just myself." He wanted "to give back to others."
Although he felt God's call early on, he pushed the idea aside, keeping busy with many things and learning much about himself along the way. "This process of trying to find myself and trying to find who I am with Christ; trying to find myself in that relationship with Christ," was something he said needed to do. He has no regrets, noting the journey to the seminary was "very fruitful."
Moving away from family was a big step. He moved to Orlando and lived alone for ten years. "It was a time that it was just me and Christ – being able to rebuild again that relationship and being able to find my pathways; to see that it's Christ who fulfills me and that I need to bring into all of my choices and all of my decisions." When he began praying, the priesthood came into clear focus.
One day, he walked into the Basilica of the National Shrine of Mary, Queen of the Universe, where he will be ordained. Homesick and lonely he suddenly felt "it's home." "All my fears, all my anxiety kind of fell away; it's started to disappear," he recalled.
In Eucharistic Adoration, the call became "stronger and stronger" as he laid all his concerns at the Lord's feet. "As those feelings of priesthood came into my life … I felt my heart fuller, and fuller, and fuller," he said.
He looks forward to ministering to the parish, his family, a legacy of his upbringing. "This is the community and these are the people, my brothers and sisters, that I will be ministering to," he said. He wants "to help others encounter that relationship with Christ, especially through the Sacrament of Reconciliation… because that's what leads us to the altar."