The 50th anniversary of the Diocese of Orlando is not just a celebration for Catholics across Central Florida. It is a time of remembrance, prayer, and thanksgiving shared with many different faith leaders. Bishop John Noonan made that abundantly clear with his message of "we remember, we celebrate, we believe" at St. James Cathedral on June 18.
Bishop welcomed members of the Interfaith Council of Central Florida – addressing them as dear friends. Six men sat side by side in solidarity in front of the altar, some of them Christian, some of them not. "It's very important that we see one another and see one another as not individuals, but made in the image and likeness of God," said bishop.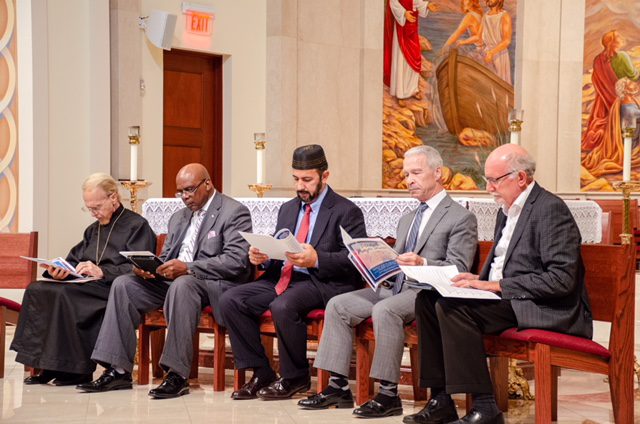 Father John Hamatie, pastor of St. George Antiochian Orthodox Church, prayed "Show us your mercy, Lord… May no evil desires prevail over us, for your glory and love dwell in our hearts."
Dr. Joel Hunter of the Community Resource Network also passionately shared his love of God. "God of life, God of hope, God of all, lift us on your love like eagle's wings," he said. "Sustain us, guide us, heal us, then send us forth into the world that we may love as you love." Bishop Noonan thanked the community organizer for keeping everyone informed so they may speak out on important issues like gun violence, drug abuse, homeless, poverty and more.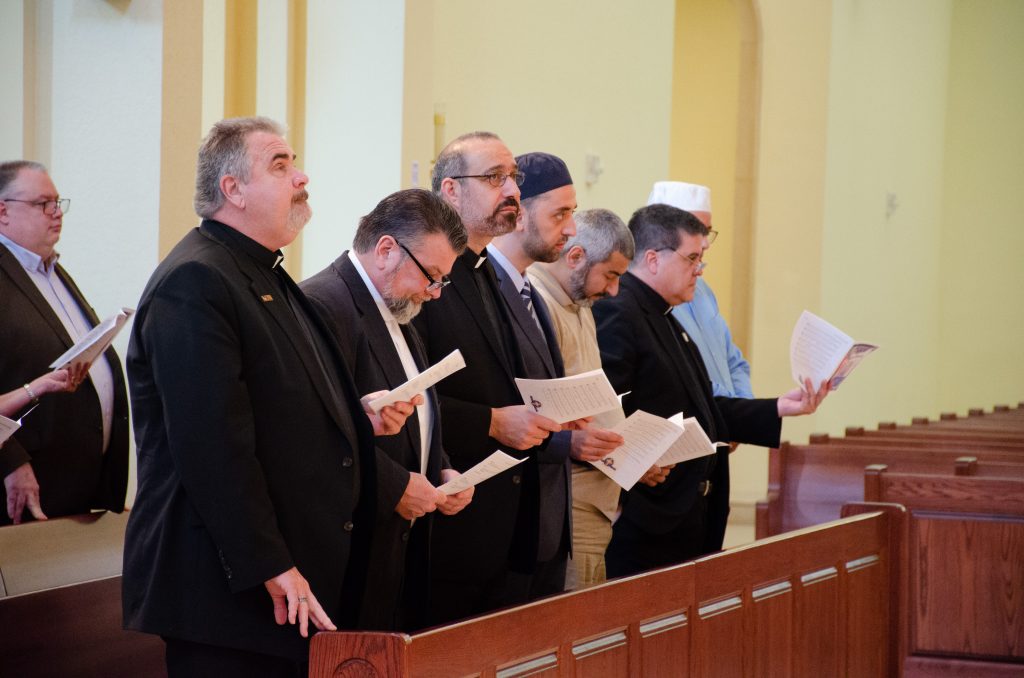 Bishop Noonan shared details of his close relationship Imam Muhammed Musri, president of the Islamic Society of Central Florida. They have prayed together and spent time with one another at bishop's home. "He has helped me more than anything else to understand our brothers, especially from the Islamic tradition and faith," explained bishop.
While these men have many differences, they are all connected by the belief that God's love is limitless. Bishop Noonan especially acknowledged and thanked Reverend Dr. Robert Spooney of Mt. Zion Missionary Baptist Institutional Church for pricking his conscience at times that called for difficult truth.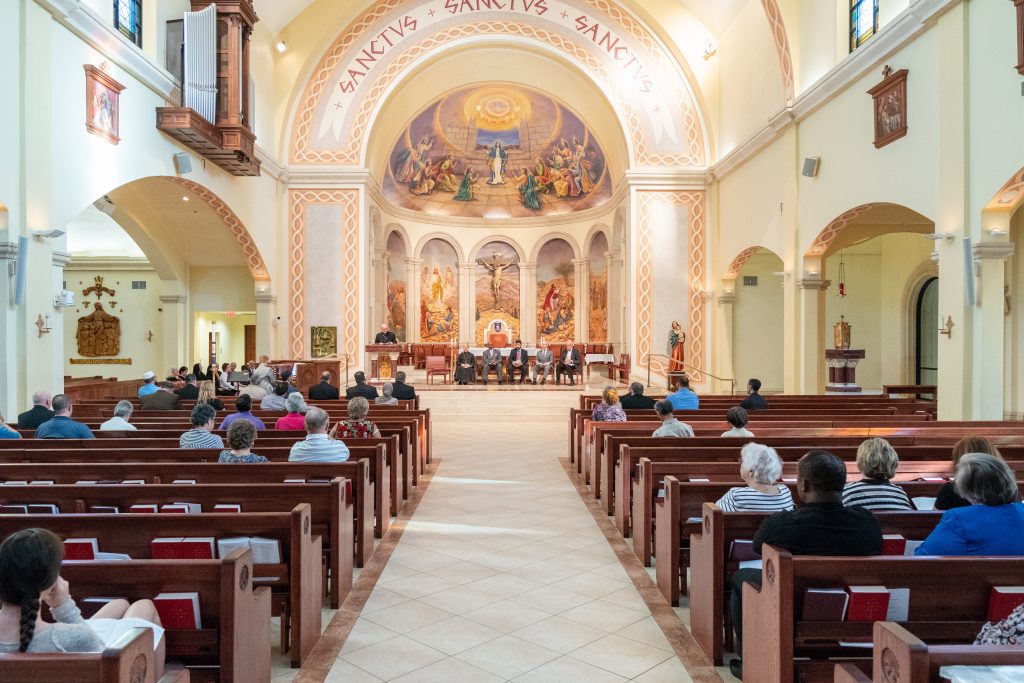 Each one gave each other handshakes, hugs and signs of peace. "We come from different countries. We come from different cultures, but we also come from different religious backgrounds," shared bishop. "Sometimes it can be very problematic when it comes to issues of race, religion, or even culture. We want to show our community here in Orlando, we as religious leaders do pray together, do enjoy one another's company and do uphold our people to the principles of what we're called to be. We are called to be merciful. We are called to be faithful. We are called to walk with justice and live with peace."
By Jennifer Drow, Florida Catholic Correspondent – June 18, 2018