"Tend the flock of God in your midst, overseeing not by constraint but willingly, as God would have it." 1 Peter 5:2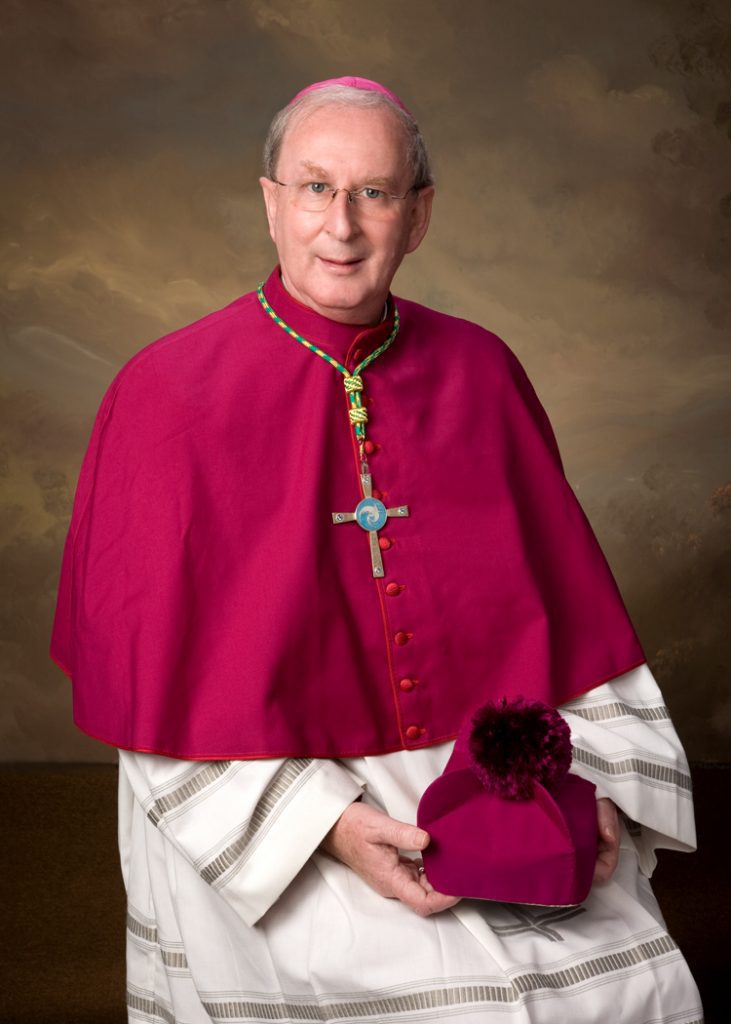 Bishop John Noonan sees his ministry as a priest and bishop as a mandate from God. His Episcopal motto "God before me and God with me" originates in Exodus when Moses was leading the chosen people out of slavery and into the Promised Land. That same prayer was spoken by St. Patrick as he preached the Gospel in Ireland. Like Moses and St. Patrick, Bishop Noonan, fifth bishop of Orlando, is following God's call to serve his people.
Bishop John Noonan was born in Limerick, Ireland, and immigrated to New York at the age of 18 and later relocated to Miami where his calling to the priesthood led him to St. John Vianney College Seminary. After graduation, he attended St. Vincent de Paul Regional Seminary and graduated with a Master of Divinity in 1983. On September 23, 1983, he was ordained to the priesthood for the Archdiocese of Miami.
Having a keen interest in education, Bishop Noonan pursued additional studies and received a Master of Education from Boston College in 1996. He then assumed a leadership role at the seminary he once attended, serving as Rector/President, St. John Vianney College Seminary between 1996 and 2005
Pope John Paul II conferred the title of monsignor upon Reverend John Noonan on October 22, 2001. Pope Benedict XVI named him auxiliary bishop of Miami, June 21, 2005 and he was ordained to the episcopacy, August 24, 2005 at the Cathedral of St. Mary, Miami. The Holy Father appointed him bishop of Orlando on October 23, 2010, and his installation ceremony occurred on December 16, 2010, at the Basilica of the National Shrine of Mary, Queen of the Universe.
Bishop Noonan is fluent in English, Gaelic, and Spanish.