ORLANDO | How many are aware that the organ is the king of instruments? Those participating in liturgies at St. James Cathedral will experience the level or prayer to heaven just raised even higher because of a brand new makeover of the pipe organ at St. James Cathedral. Adam Brakel, director of music for the Diocese of Orlando and Cathedral of St. James, explains the cathedral organ is "in the realm of American Classic." Adding, "Now it has a little more leaning toward the Romantic era."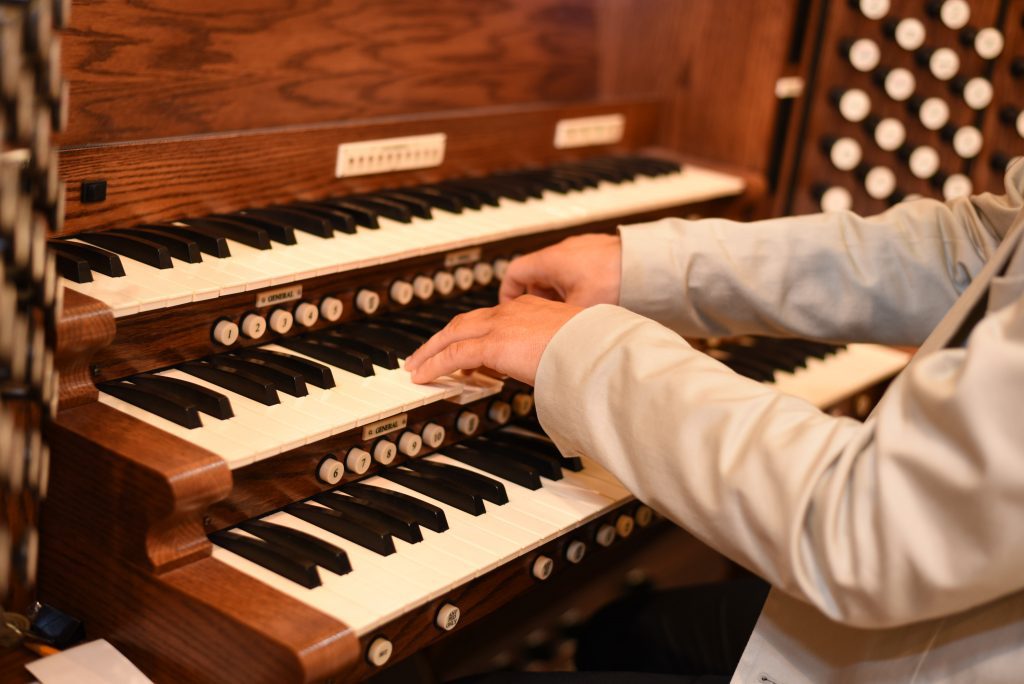 Brakel hopes the improvements will encourage the congregation to participate more and perhaps lure other talented musicians from around the world to share their gift of God with concerts at the Cathedral in Orlando. He explained the former organ was lacking foundations, the rich 8 foot stops. "The foundations allow for better singing and add that rich undertone of warmth," said Brakel. "It's like adding surround sound to a television. The number one thing the untrained ear hears first is the bass and the pedal."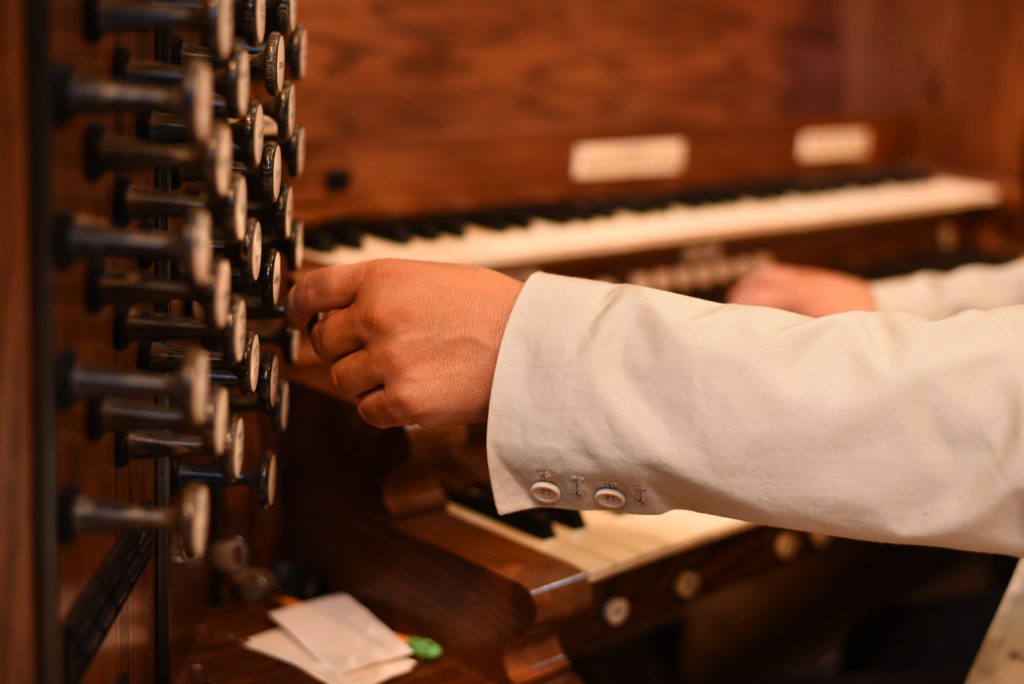 The Cathedral originally purchased the Wick's pipe organ in 1985 to honor its 100th anniversary. It was dedicated on October 27, 1985 at a solemn vespers service with Bishop Thomas Grady and Father David Page, the Cathedral's rector at the time. Although the instrument has been refurbished over the years, the current updates add to its caliber. Brakel will prove it with a masterful performance during a rededication concert at St. James Cathedral on January 18.
In layman's terms, Brakel explains the improvements by comparing them to an orchestra. "We added more violins and tubas to really round out the foundation, the base of everything. The pipes represent the human voice and actually produce wind, like in an orchestra. The stops are like each particular section of an orchestra such as flutes and strings. Now we are really able to incorporate a proper orchestra because we have all the necessary bass."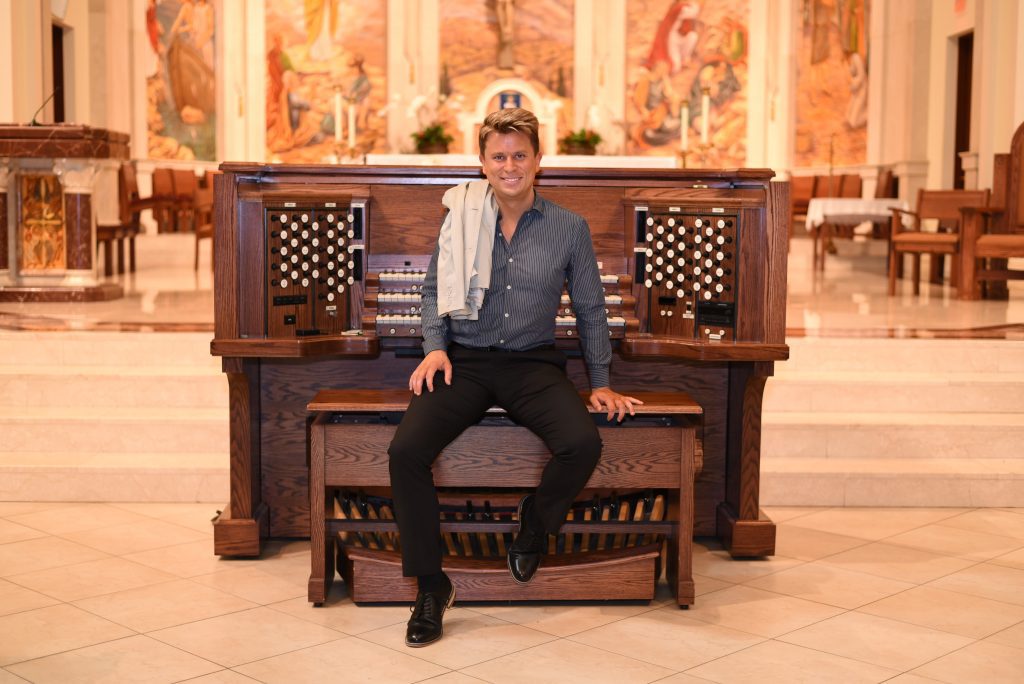 Brakel, an internationally renowned organist who began playing the piano at age 3, promises you'll hear a "grander and much more aggressive sound—enough to fill the space for liturgies and concerts." Various other digital additions bring the organ's value to an estimated $1.5 million. The enhancements include "a few 32 foots in the pedal to give you the rumble of the building which you will hear as well as feel." When he offered a demonstration, the vibration could be felt throughout the choir loft of the Cathedral.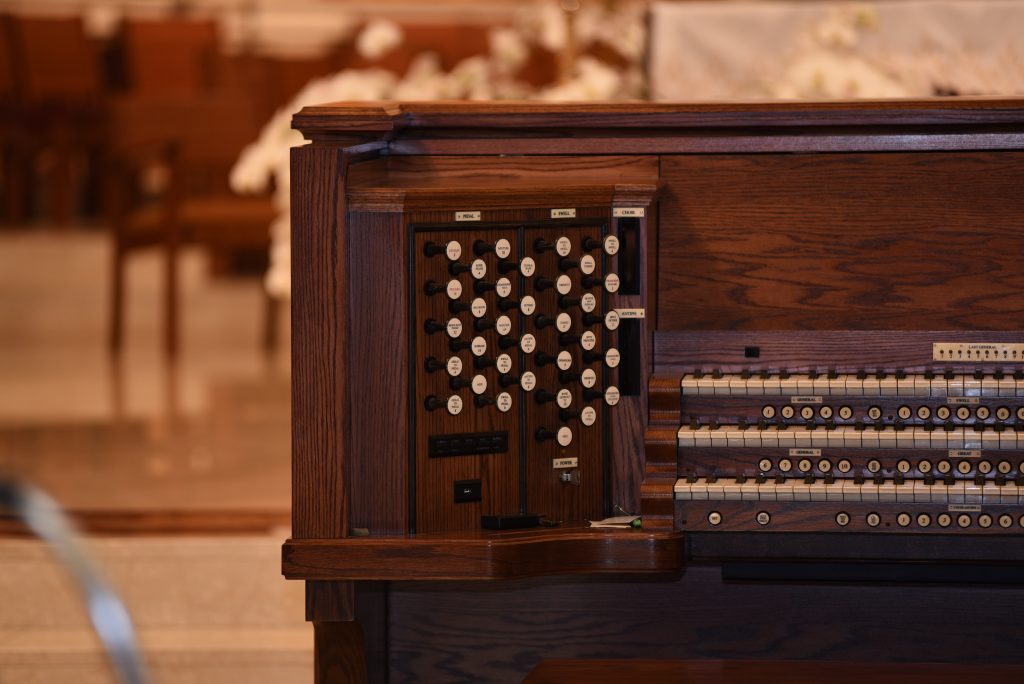 The Second Vatican Ecumenical Council's Constitution on the Sacred Liturgy affirms the role of the pipe organ, "…the pipe organ is to be held in high esteem, for it is the traditional musical instrument which adds a wonderful splendor to the Church's ceremonies and powerfully lifts up man's mind to God and to higher things." (CSL n. 120) The enhancements made to this already fine instrument will provide greater support for singing by providing a sure foundation of sound that will not only be heard, but felt.
"The additions really make this a gem and makes it one of the finer organs around," he said. Brakel prays the new sound will assist him, his singers and the faithful community to deepen their connection with the Creator. "It's a labor of love and, blessedly it's a natural gift that I've been given by God," he said. "It's wonderful to do what you love and return to God what God has given you every day through your profession."
Brakel will play the organ at its Rededication Jan. 18, at St. James Cathedral in Orlando, from 7:30 p.m. – 8:30 p.m.
By Glenda Meekins of the Florida Catholic – January 9, 2019