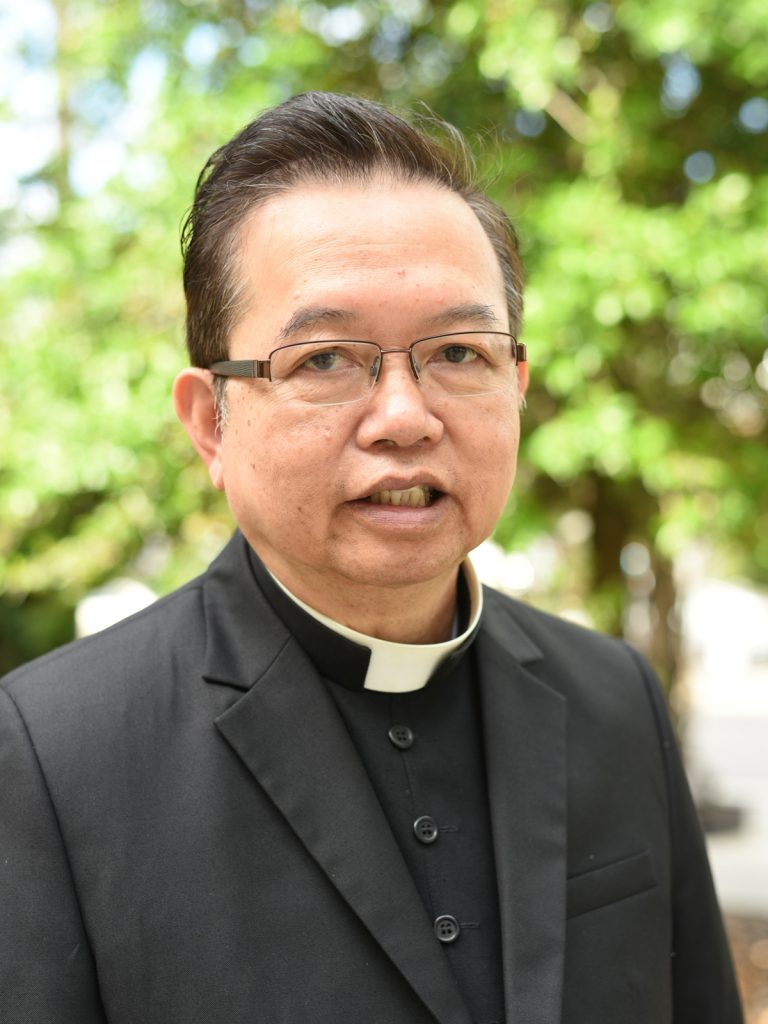 Reverend Chien (Andrew) Nguyen
Hospital Chaplain / Parish Service Assistant
+1-407-422-2005
Father Chien "Andrew" Nguyen was ordained June 4, 1997 in Vietnam, his homeland, as part of the Catholic Church operating underground during a time of great political tension and religious oppression. He waited 13 years to be ordained as the Vietnamese communist government would not allow public Ordination of priests. He graduated with a doctorate in dogmatic theology from the Pontificia Università Urbaniana in Rome and was incardinated into the Diocese of Orlando on March 18, 2014.
He first came to the Diocese in 2006 where he served as Hospital Chaplain to Halifax Hospital with residence at the Basilica of Saint Paul in Daytona Beach. He served as parochial vicar at St. Philip Phan Van Minh in 2009, until 2012. 
At that time, he returned to the Basilica of St. Paul as parochial vicar and hospital chaplain. He currently ministers as a Chaplain for Advent Health Hospital in Orlando and is parochial vicar at St. James Cathedral. Formally organizing the Vietnamese community in Volusia County (2007), he continues to serve them as chaplain.