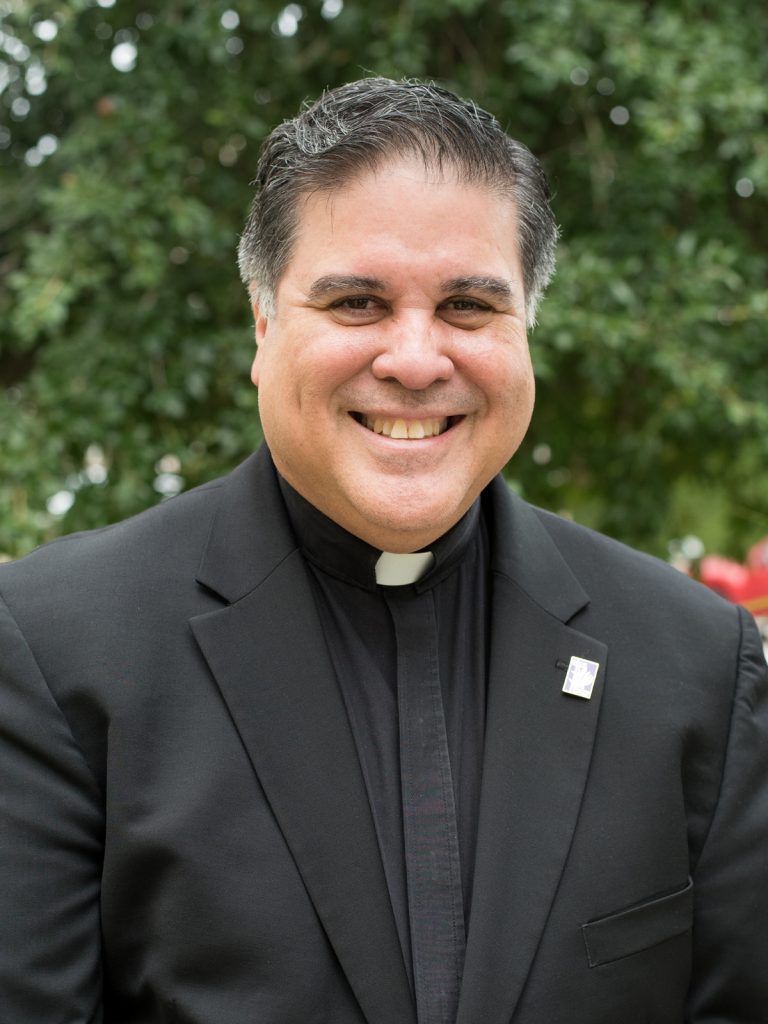 Very Reverend Miguel González
Rector
+1-407-422-2005 ext.8280
Father González was ordained May 23, 1998, at St. James Cathedral, Orlando where he currently serves as rector. Ordained May 23, 1998, he previously served as parochial vicar, then pastor at St. John Vianney Parish, Orlando, headed the Spanish TV Mass ministry, served as spiritual director of the Spanish Cursillo movement, and was the vocations director for the Diocese from 2004-2011. He was also an active radio host on Radio Paz and on Buena Nueva FM.
Father González was born Jan. 20, 1968 in San Juan, Puerto Rico. Prior to becoming a priest, he worked as a music program director and broadcaster for radio stations in south and central Florida. In early October of 2016, Bishop John Noonan named him Administrator of St. James Cathedral Parish.
In addition to his priestly duties, Father González is the spiritual advisor to the Orlando Council of Catholic Women and enjoys games of dominos, cooking, and visiting local theme parks.