A Catholic Community
"Blessed is the Church, God's dwelling-place with the human race, a holy temple built of living stones, standing upon the foundation of the Apostles With Christ Jesus its chief cornerstone." ~ from The Order of the Dedication of a Church and Altar, 2018

St. James Cathedral is focused on guiding people of all backgrounds into a personal relationship with Jesus Christ. It is our hope that you will find our parish a place of welcome and hospitality, as well as a spiritual home for you and your family.
Hurricane Closure Announcement
Bishop's Letter: Create the New
Obligation to Participate in the Eucharist
Daily Mass Livestream
Never miss mass! View our daily livestream here.
Learn More
"Thy word is a lamp unto my feet..."
Ps 119:105
Download Weekly Bulletin
Discover your source for news on the most current events, ministry news, Mass readings, and more.
Learn More
"The discerning heart seeks knowledge…" Pr 15:14
Gift Shop
Your stop for every occasion. Make the gift shop part of your visit to the parish.
Learn More
"For where your treasure is..." Lk 12:32
St. James Cathedral School
A place where students may discover their God-given gifts in a safe, stimulating learning environment, inspired by the love of Jesus.
Learn More
"Attend, my people, to my teaching..." Ps 78:1
Faith Formation
Encounter Jesus Christ and grow in relationship with Him as Catholics
Learn More
"Let the children come to me..."
Mt 19:14
Join Us For Mass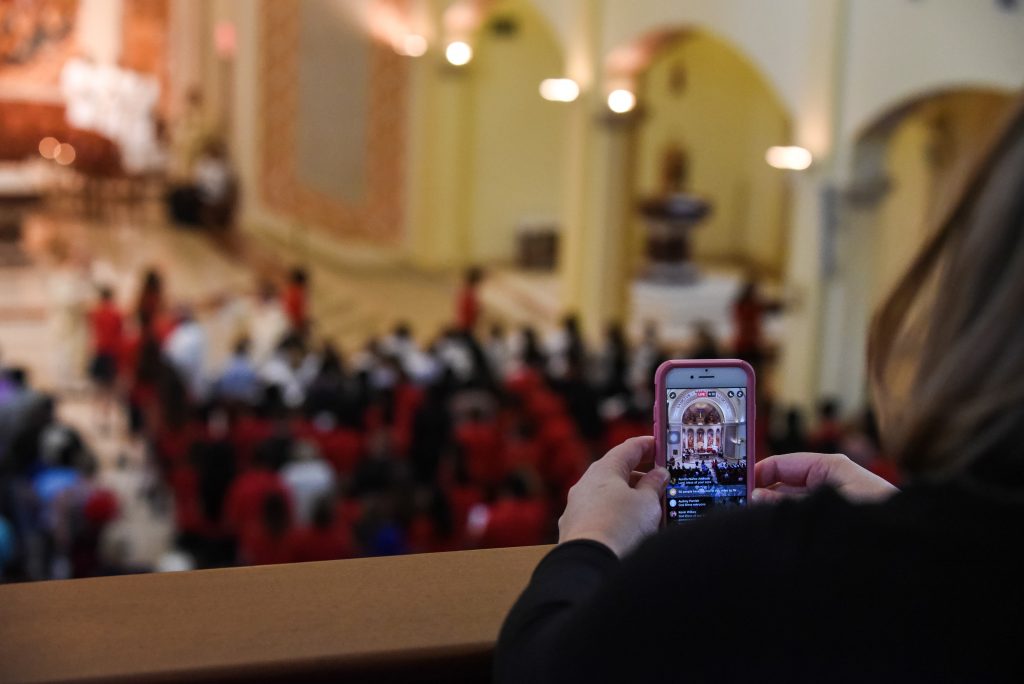 View our Holy Days and other special Mass Times
Immaculate Conception (Patronal feast of the USA)
Nativity of the Lord (Christmas)
View our Holy Days and other special Mass Times
Calendar
"There is an appointed time for everything, and a time for every affair under the heavens." Ecclesiastes 3:1
Full Calendar
Grow in Faith
Why become a Catholic?

Interested in the Catholic faith? Let us accompany you on your journey to a loving relationship with Jesus Christ.

Learn More

How to Volunteer

Be Christ's hands and feet. Find out more about how your faith can shine through your actions and make a difference.

Learn More
@StJamesCatholicCathedral
"Let your speech always be gracious, seasoned with salt, so that you know how you should respond to each one." Colossians 4:6