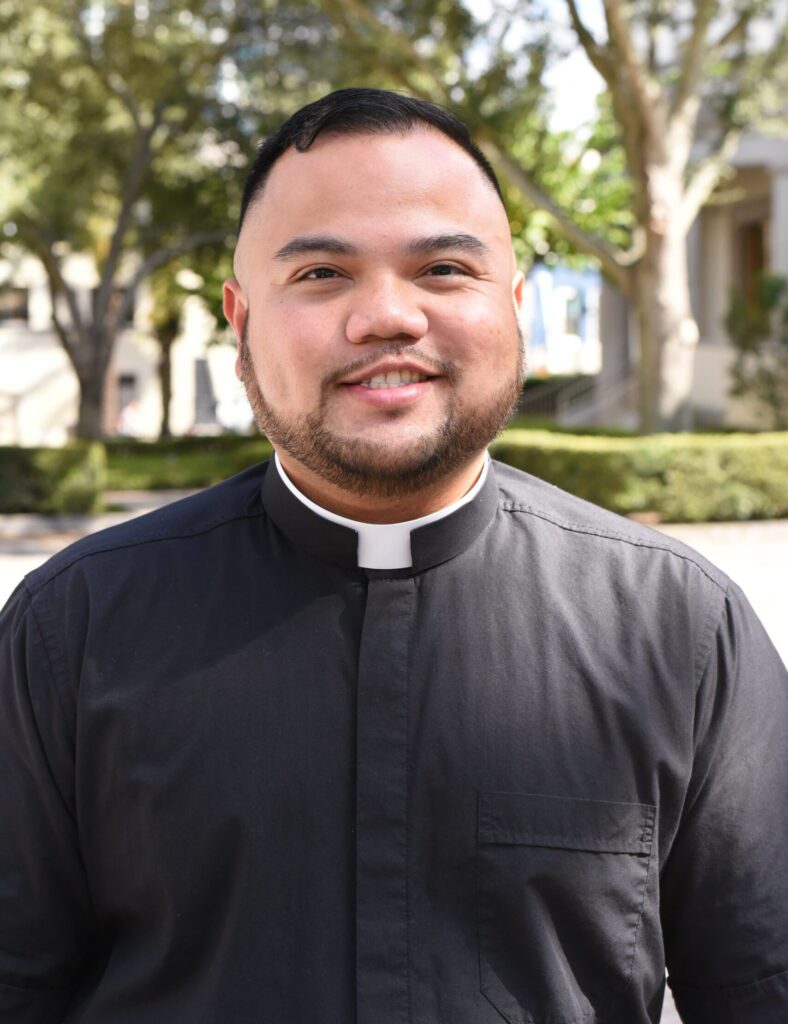 Reverend Nathanael Soliven
Parochial Vicar
+1-407-422-2005 ext.8281
Email Me
Born and raised in the Philippines, Father Soliven is one of four children. He entered high school seminary at age 12 with his mother's prompting. "You don't have to be a priest; you can study whatever you want for college," she told him. Father Soliven first heard the call to priesthood at age 13. He felt he had a vocation, but because he entered seminary so young, he wanted to be certain.
After college seminary, he pent four years away, mostly teaching lru1guages in U1e Philippines and Spain. He said languages are his passion, "because the open me up to another culture, almost another world and point of view." He speaks English, Tagalog, and Spanish and two local Filipino dialects, Ilokano and Pangasinan. Although not fluent, he also understands some Greek, Latin, and Hebrew from studying sacred texts in their original forms.
He moved to Lakeland, joining his sister there. He returned to the seminary and found a community of support within and from parishioners around the diocese who frequently sent him cards and well wishes.
Father Soliven was ordained to the Priesthood on May 29, 2021. His first assignment after Ordination was as parochial vicar of St. Charles Borromeo Parish. He is a priest who serves families. He is grateful to celebrate Mass and confer the Sacrament of Penance. He looks forward to visiting the sick in the hospital.